We believe that quality time is the most precious commodity there is. As such, our hope is that Maitri will become a much-loved second home for many families and couples who can enjoy all that Costa Rica has to offer in a comfortable and hassle-free setting.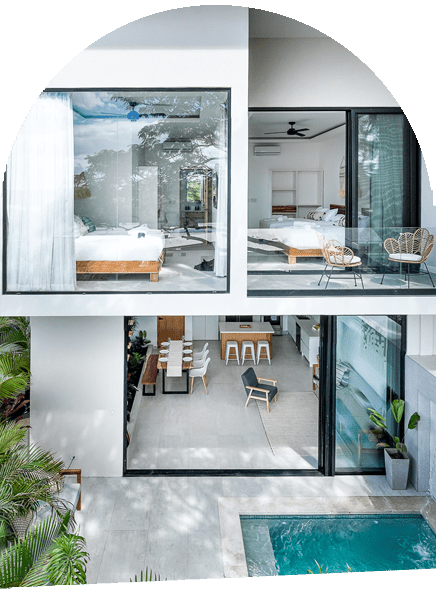 We believe that quality time is the most precious commodity there is. As such, our hope is that Maitri will become a much-loved second home for many families and couples who can enjoy all that Costa Rica has to offer in a comfortable and hassle-free setting.
When we first envisioned Maitri, we wanted to create something special for families. We had personally experienced the difficulty of traveling with young children and finding suitable accommodation. We soon discovered that most holiday homes did not provide everything we needed, and we often had to compromise on comfort and space. So, we decided to build something better.
The Meaning Behind the Name
In choosing a name for our development, we wanted to represent the essence of our vision. After much thought and consideration, we elected to go with Maitri. Maitri is a Sanskrit word that means "loving-kindness", "amity", or "friendliness".
Four Virtues of the Heart
The names for the Villas need to encapsulate the atmosphere and experience of staying in them. These are qualities of the heart and the foundation for all states of mind: love, compassion, sympathetic joy, and equanimity.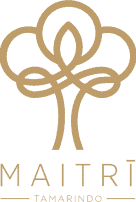 Maitri
Maitri, or "loving-kindness," is the wish for all beings to be happy. It is the foundation of limitless love. Maitri allows us to relate to ourselves with acceptance, patience ,and tenderness. It's what we hope our guests will feel — a sense of warmth, love, and welcome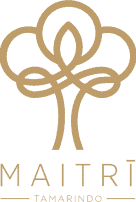 Karuna
Karuna is compassion, or showing sympathy and understanding towards others. Karuna arises from a deep understanding that we are all interconnected, having the willingness to take action by lending a helping hand. We hope our guests will feel cared for, supported, and inspired.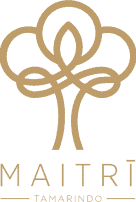 Mudita
Mudita, or "sympathetic joy," is the happiness we feel in response to the good fortune of others. When we feel mudita, we're also more likely to act generously toward others. We hope that our guests will feel mudita for those around them.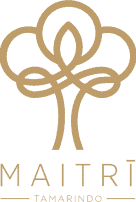 Upeksha
Upeksha, or "equanimity," is the quality of balance and detachment that allows us to respond to difficult situations with wisdom and compassion. When you stay with us, we hope you will experience this sense of peace and calm. Let go of your stress and worries and simply enjoy

Wifi throughout the property. Wired ethernet at your desk and for TV streaming
All water in the villa is filtered with particle filters, UV filters, and water softeners.

Plunge pool on your private deck with an awesome waterfall! Pools are heated on windy days or when there is too much shade

Private deck with seating for 6 in every Villa.
Can't sleep without AC? We got you covered. Ceiling fans are also installed in every room for your comfort
Sleep all you want with our blackout shares in every bedroom
We installed 4+4mm laminated glass for safety and soundproofing. All glass is tempered for safety!
Actively monitored perimeter cameras on site, while maintaining full privacy for our guests
We installed bracelet/card NFC access control throughout the property.
A large outdoor seating area common to all Villas for all to enjoy
Kids entertainment & toys for ages 2-8
Enjoy the gardens & Fresh breeze while taking a hot or cold shower
A lot of time and effort went into the technology design at the Villas. We know remote work, so implemented only the top of the line equipment from Ubiquity
5.3 Gbps aggregate throughput rate. Newest WiFi 6 support (2.4/5 GHz bands) throughout the property!
Our routers are beasts! Quad Core ARM Cortex-A57 @ 1.7 GHz, 8GB DDR Ram, Realtime intrusion detection & Firewall
Never worry about keys again. Surf worry-free with our NFC waterproof bracelets for Door, Property & Excusive Beach-club access
Wireless is great, but wired is even better. With a 1Gbit wired connection in every every room, there is no interrupted streaming
Non-intrusive security cameras to monitor the perimeter in real-time while keeping to strict privacy for our guests.
We employ Cable & Fiber connections from 2 ISPs for fail-over & load balancing. In case of power failure we have a UPS backup for access and internet
The Beauty in Architecture of Maitri
See the beauty through Architecture
At our villas, communication is expressed through architectural beauty. Our goal is to create a sense of calmness and peace, harmonizing with nature, allowing you to unwind the moment you step inside.
Every room, bathroom and garden has natural light and greenery to create the Costa Rican atmosphere you expect!
Design That Isn't Boring!
We aim to create an immersive experience that goes beyond just having a place to stay. Every aspect of Maitri has been carefully curated to provide a tranquil escape from the hustle and bustle of daily life. From the luxurious furnishings to the tranquil surroundings, every detail has been considered to ensure a truly unforgettable stay. Immerse yourself in the beauty of nature and rejuvenate your senses with a stay at Maitri.
The Experience of Indoor/Outdoor Living
Experience the nature living of Costa Rica yet have all the comforts of home. To accomplish this, we made sure that the outdoor area and indoor areas are seamless with floor-to-ceiling doors and windows. 
Frequently Asked Questions
Find answers to the most asked questions below. Or send us a message if you cannot find the answer below.